Sell Albums Online Easily
Our mission overall is to offer a music store that has multiple functions. Not only will you be able to sell beats, you can sell songs and albums all within the same platform.
The complete system
An easy system to sell your single songs online without the need to pay for two seperate stores. Everything will be rolled in one but very extremely user friendly both in the back and front end.
Easy Configurable Options.
Choose from a wide array of Options for your best matched Customizations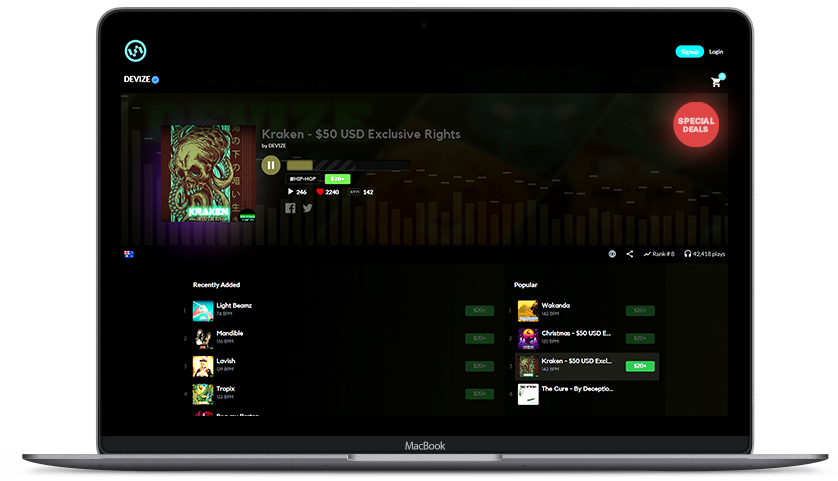 Upload Album
Upload album and have it instantly show on mobile and desktop devices. Uploading literally takes less than a minute.
Enter Album Details
Enter in your price, album art, attach contracts and anything else you want delivered with your media.
Sell Your Music
Once it sells, the album is delivered automatically via email and on-screen. Get paid immediately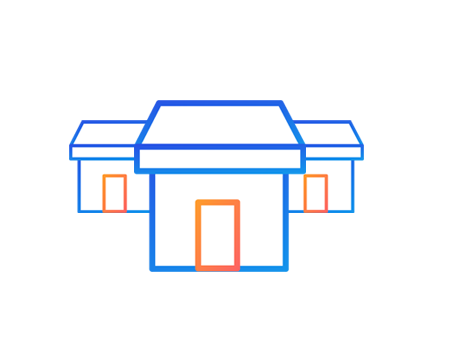 One music store that does it all.
Sell albums, songs, beats, sound effects, trailer music and so much more.
Sell full albums and single tracks within the album easily. All you need to up is upload it once and it automatically shows it on your desktop music store and mobile device. Easily upload albums details such as artist, price, label, price, album art and of course all the music associated to your album. Upload as many albums as you need. Delivery is automatic so there is no work on your end.
Truth is 90% of music sent through music distribution platforms never gets sold not to mention an average price of $350 to start selling albums. Stop paying $49 to upload each album and renewal fees. In the end it's these distribution websites drain your wallet and you end up having nothing to show for it. The more effective way to sell music is to set up your own store and market it via the email list tools we provide and social media. This method builds your own brand and you have 100% total control. Our members on average have earned much more using our system than using distribution.
Keep 100% of Sales & No Fees
Selling music shouldn't cost a fortune.
Enjoy no upload and renewal fees. Never worry about percentages taken out and start up investment. The only fee you pay is your subscription fee which starts at $7.99
We help market your music with our connections in the Los Angeles and New York connections, that being said we highly recommend you share your music on Facebook, Instagram, Soundcloud, Youtube, Tik Tok, and more importantly your own website. We have helped thousands of musicians land contracts through our system and yes you still keep 100% if contracted.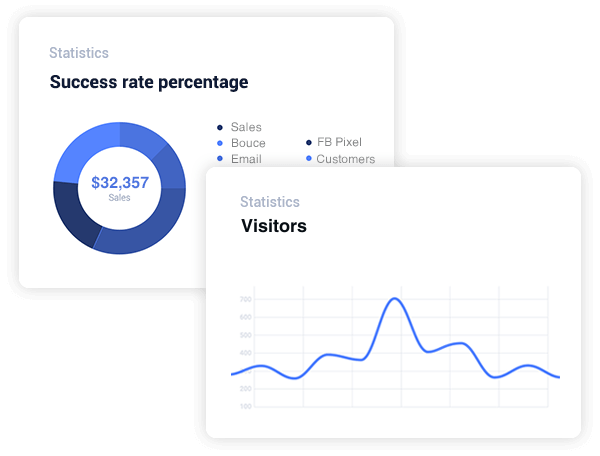 Features
Pro
Free Unlimited Song & Album Uploads

Upload as many songs and albums to your account with absolutely no fees

Bulk Deals

Create bulk deals e.g. (3 for $3.00)

Discounts

Create discounts e.g ( Buy 2 songs get 35% Off)

Email Marketing

Add Mailchimp and Aweber to collect emails to email marketing

Currency Conversion

Switch currency on the fly with the beat stores ( USD, AUD, GBP, EUR, CAD, JPY, MXN)

SMS Notifications

We send you mobile notifications free of charge when you make a sale

Facebook Pixel

Track your Facebook marketing by adding your pixel code on our system

Free Professional Website

Get the industry's best website for music producers (PRO Account)

Player Customization

Change your player colors to any color you want, this includes the spectrum analyzer.

Youtube Integration

Add Youtube videos to your beats to increase song sales

Drag Drop Sections

Move sections of your website simply by dragging and dropping in your control panel, it's really that easy. No coding required.

Blogging

New

A powerful blogging platfrom designed to increase search engine ranks, Create direct sales and build content.

Charts & Market

New

Sell your songs on the popular marketplace viewed by millions and seen by record labels, film, artists, video game companies and much more

Song URL

New

Share your song URL online and when clicked it will go to your player automatically and play that specific song.

Advanced Control Panel

Quickly view your daily song sales, views, plays, email subscribers and how you rank on the charts all on the front page of your admin

Statistics

Our beat store actually learns from customer behaviors. It records what price ranges they choose, what artists they select from the search filters, genre, instruments, paypal vs credit card sales, browser, operating system and more.

Mini Stores

Create mini stores to sell specific beats from your catalog, this is perfect for blog posts. Add these mini stores anywhere that supports an embed code.

Domain Transfer

Have a domain name and want to transfer it to us? No problem, just fill the short form in the admin panel and we'll get you setup within 24 hours.

Sell Songs & Much More

Don't sell songs or albums? Our store is designed to sell all types including singles, albums, voice tags, sound effects, sound packs. If it's audio and you want to sell it, it can be done.

Updates

We work 24/7 and update our system all the time. We also have phone support which we feel is important to connecting with our customers.
Award Winning Music Platform Start here