Edited

5 years ago

by Soundgine
The next level beat / music store is coming...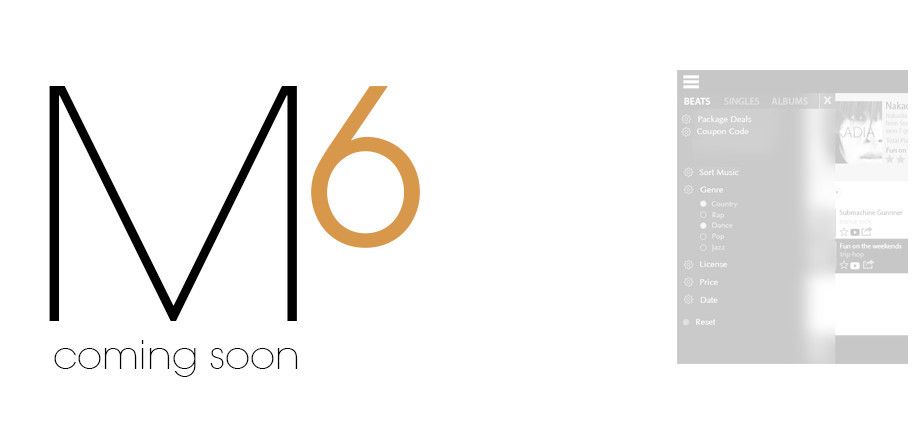 The new M6 Player is currently underway. What is M6? M6 will replace Mecha5 and Mobility.
We are addressing a few issues with our players and when M6 is done these will be the new improvements
1. Faster loading times
2. Lightweight
3. Responsive
4. Much easier checkout process
5. Color customizable
6. Playback buffering
7. Surprises
M6 will be designed to be minimal yet powerful and most importantly easy for customers to understand and purchase from. Just because it will be a minimal design, it won't mean it will look boring, you guys always know we add real design. We plan on using less graphics and use material design. We will still be incorporating Youtube, Singles and Albums plus another HUGE feature that we'll keep as a surprise.
M6, in our mind is the future but according to our admin stats, Engine is still the #1 used player so we will continue to upgrade Engine until Flash is completely dead. Engine will receive tons of love from us still.
In order to get M6 to you guys, we have halted small features upgrades and will only address critical bug fixes. We want to get this player out to you guys sooner than later. The design is complete, we just need to code this gem. I wish I can give you guys a full design preview but things have to be semi-private until beta.
Once this player is in Beta, we will invite a few of you to test drive it and give us user feedback. We are extremely excited about M6. We don't have a time frame when it will be done but when we get a better idea we will post it.