Name is Richard Berry and I go by Cinestar. I'm from the Bay area and I'm a sound designer for motion pictures. Let me tell you it's very competitive out there and movie studios already have a Rolodex of people to choose from before getting outside help so I've been without major contracts for a few years.
I'm also a coder and close with one of the Soundgine employees and have been helping them with the new website release. Soundgine has been running an alternate universe website for a month now and when this new site is released all of you will be super happy as the website makes you the focus.
Looks like it's going to be released on Sep.5th.
Anyway, though them I was able to get a job at Blumhouse Productions scoring short concept films so it can be presented to investors. Soundgine will be giving everyone the opportunity to access their Rolodex to all subscribers.
I want to share my profile but I was told to not share the new profiles until the website launches, but here's a screenshot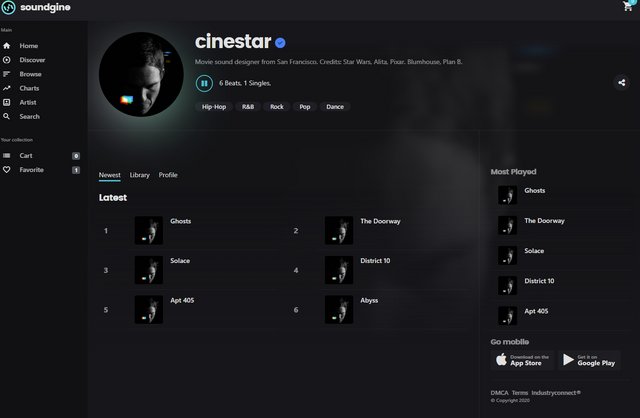 P.S. - The new marketplace is dope!
Truthfully there is so much more in store but I'll let launch day speak for itself.
Hope all is well and stay safe during these rough times.
- RB