Edited

2 years ago

by Soundgine
Quickpage
Soon we will be featuring beats on our homepage including recently bought, popular, new among other things. Because of this we created "Quickpage" where website visitors can go directly to this new profile to listen and hopefully purchase. This is NOT a replacement for VUE but it's a nice page that handles everything from listening to purchasing, quick and easy.
Design Your Page
This is your time to get your Quickpage setup before the website launch so that it looks the way you want it to without that "default" look.
Access Quickpage
Please view the Youtube video, there is a timestamp on the comments that will show how to view it and edit it, but we do recommend you watching the whole thing.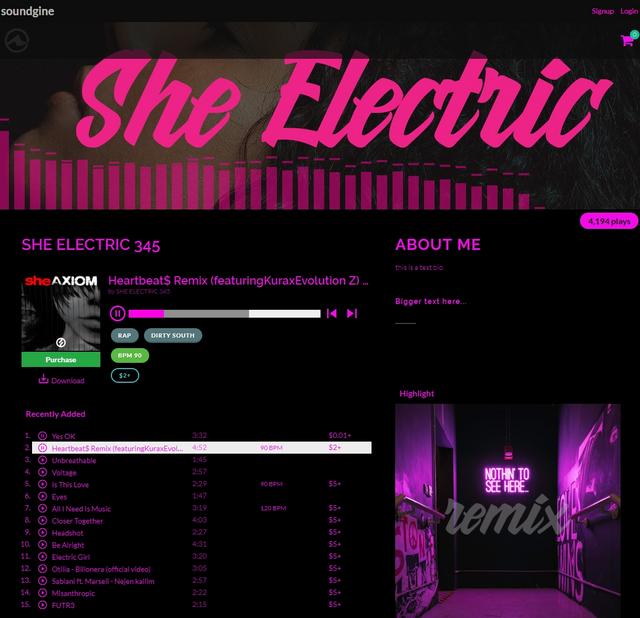 Future Development
Yes, this is BETA and everything does work and we will be adding things to it and taking suggestions. Some of the known issues is the header image is not mobile responsive yet, but we are working on it.
Note: We don't recommend sharing your Quickpage link in social media, email, etc since this urls are temporary. These links will change in about 30 days.
We would love to show you the hew homepage development, it's super nice, but you'll see it soon enough.
Show it!
We would love to see your designs! so post it here.