I know I should post more but when things are going good, I spend time away from the forum and more in just enjoying outside life instead of being locked up in a room.
I wanted to share my sales in 1 month to inspire you guys. I don't do shizz for marketing and it's all word of mouth. I dont know if the sales can replace a full time job like' @yonaskbeatz' but an extra 1k a month for a store that is automated in my sleep? For a product I don't have to ship and it just a digital download is fantastic.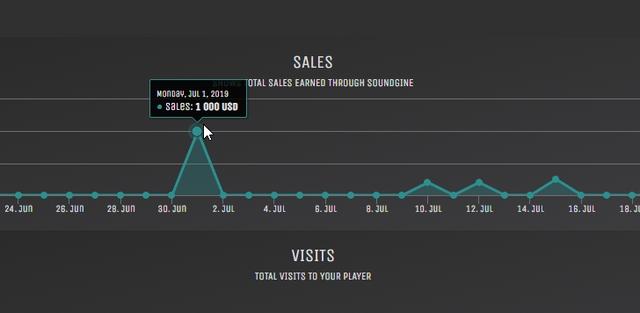 I don't make as much as others but this is good money for me, I'm 23 and live at home still but I know when I move out, life is gonna hit me like a MAC truck so I want to make a steady 2k a month and requires more work!
Anyway, hope this inspires
Matt