Edited

3 years ago

by Soundgine
Share Window Update
We wanted to make the share pop-up usable with better functionality so we added some extras.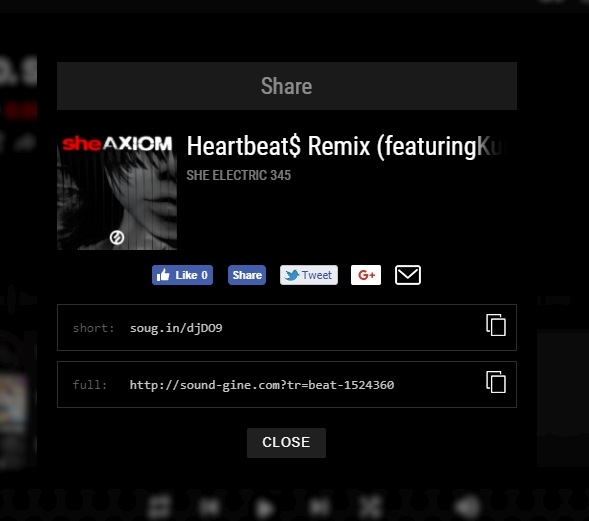 Features and Improvements
1. Facebook Like (Customers can now "like" your beat) Likes is now part of the ranking algorithm
2. Twitter share now open in smaller window instead of full screen
3. Email integration. This is a direct result of several customers wanting to email themselves to listen and purchase later.
4. Short URL w/ copy to clipboard (Everybody likes shorter links)
5. Better design in general
This is another result of our big project so we are dropping these updates to Hydra.
All other features requested on the forum are in the works, thank you for your patience.
Enjoy.