Edited

last year

by Soundgine
Every now and then we go silent, and it's not because we chill in our man cave watching Donnie Darko trying to find out it's meaning. We have been working on and almost completing a re-work and adding new addition to stats. Can't disclose what stats will be available just yet, but there will be some in-depth ones that will really help you understand your buyers habits even before they check-out.
Simple to Advanced Stats Coming Soon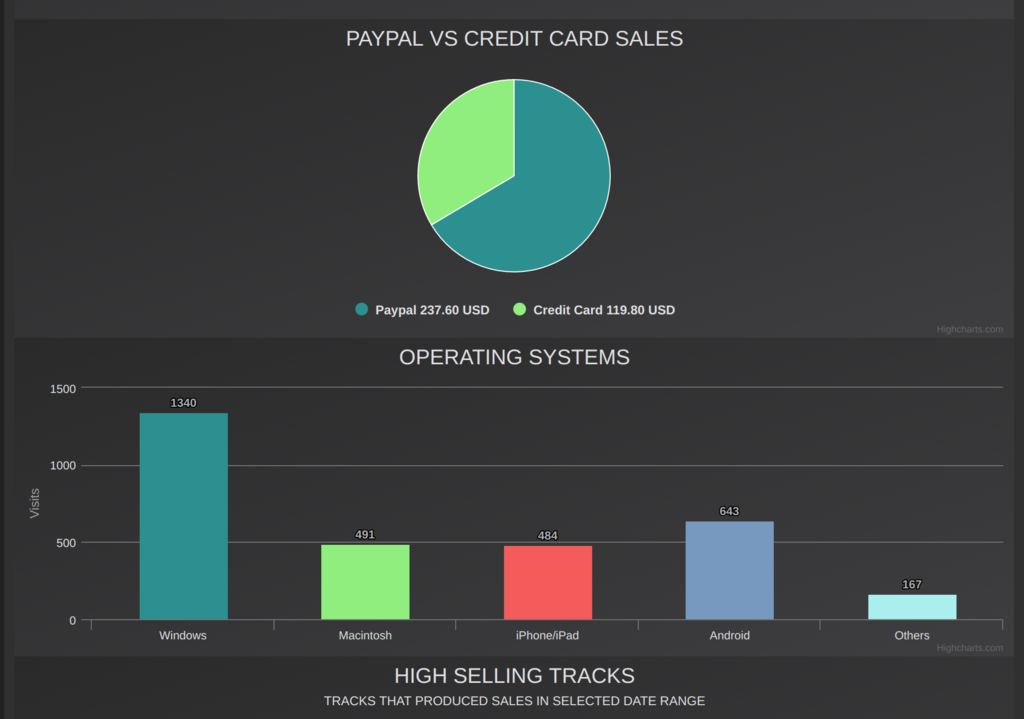 Learn Your Customers Habits
Some stats include some basic usage like what hardware platform they are using and browser, although these stats don't give you a total picture, it's small pieces of a bigger picture. Like I mentioned earlier, we will have some in-depth stats that will give you an idea of customers interests as we will record their movement as they search and play around with your beat store. Maybe your customers are looking at beats in the $50 range, maybe they are searching for a genre heavily and you had no idea.
You'll be able to choose which stats you want displayed on the homepage of your admin panel and reorder them as you wish. A dedicated stats tab will have all the stats. Soon you'll be Tony Stark and we're fine tuning your own Jarvis to give you the info you need to make "tighter" sales.
We got together with some of our highest selling producers to create these valuable toolsets. These stats are what they use to optimize sales.
For those waiting for other updates, we are working on them too, we usually work on multiple projects side by side.
So in short...we are working super hard :)
Props to' @Codemaker' for putting in some serious code wiring.