Edited

5 years ago

by Soundgine
We added an optional smartbar for Safari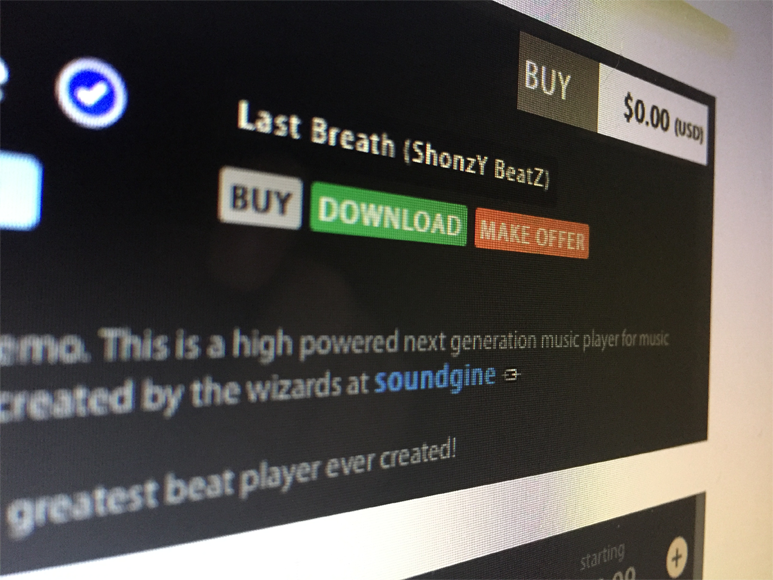 Quickly access the buy licenses, instantly launch the download and make offer screens.
Smartbar for Safari was made to replace the Spectrum if you want to replace it. We found that Safari has known issues when implementing a spectrum and other issues. Our spectrum is pretty darn awesome, but Safari is very specific (picky more like it)
The spectrum uses a AudioContext Library that works perfectly on all browsers except the guys at Apple. Some experienced a "static" sounds in the beginning of the beat. For those that experience this static, we recommend you switch to the Smartbar
Smartbar will only appear on Safari browsers on a Mac. Turing on this feature will also fix the audio control for Safari.
Smartbar for Safari can be enabled in Settings > Extra Settings
It is off by default.
We hope that Safari adds full support for AudioContext Library (not just partially), once it does we will update our script.
Big thanks for @Codemaker for building the Smartbar